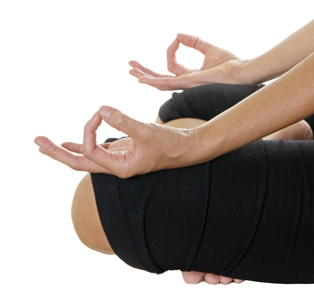 Welcome to Heartspace!
Heartspace is a community-oriented studio that offers yoga and healing arts from a range of traditions. Located in the Capital Region, we have studios centrally located near Washington Park in Albany and on Monument Square in downtown Troy. We provide a safe, supportive and tranquil setting with excellent instruction to help improve overall health, reduce stress, and invite a peaceful and calm mind through the practice of yoga. We offer instruction for all levels from beginners to advanced with daily drop-in yoga and pilates classes, workshops, special events, yoga teacher training, and several community classes per week, which are offered by donation.
with gratitude,
Elizabeth and Andrew, Heartspace Owners and Managers

Announcements
New to Heartspace? Welcome! When you take your first class at Heartspace, your second class is free: 2 Classes for $16. Your second class is good for 30 days after your first class on this pass. Click here to purchase our Introductory Offer. Please email us if you have questions about classes, rates, instructors, or our studios. We'd like to help you find a class that is right for you! View our studio video on Youtube.
---
Family Yoga in Troy. Second Saturdays of Every Month. 3:30PM. Instructor Toni Smith. By donation. Upcoming in 2016: Feb 13, March 12, April 9, May 14.
---
Early Morning Yoga at Heartspace Unlimited for only $50/month. Do you like to practice yoga in the mornings? Start your day off right and come join us at either Troy or Albany for our 6:45 - 7:45AM classes during the week. In Albany, we offer classes Monday, Tuesday (Pilates), Thursday and Friday and in Troy we have classes Tuesday and Thursday. Click here to purchase your one month morning unlimited pass for $50. No multi-month commitment!
---
RESCHEDULED: The Dharma of Breathing. NEW DATE Saturday March 5, 2 - 3:30pm. Troy Studio. Instructor Bridgette Shea.
Join licensed acupuncturist Bridgette Shea for this in-depth look at what constitutes an optimal, healthy breath. You will discover personal breathing imbalances so you can work toward transforming them into a more healthful breathing pattern. Bridgette will discuss what a natural, healthy breath is from the traditions of yoga, Ayurveda, western science, and Chinese medicine at both the subtle energy and physical body levels. Using this information and establishing a few minutes of regular breath awareness can create profound shifts in bodily comfort, mental, emotional, and spiritual well being. You are guaranteed to learn something powerful about your very own breath! $30 to preregister/$35 day of event. Click here for more information or to preregister.
---
Yoga for Better Sleep. Instructor Meghan Hogan. Saturday February 27, 2-4PM. Troy Studio. In this workshop for better sleep, principles of ayurveda and practices of yoga are paired with supported self study to set the stage for healthy and nourishing sleep. Practice poses and pranayama (breathing exercises) that facilitate sleep and learn how to respond if you wake during the night. Enjoy guided meditation and relaxation in a supportive restorative posture. Leave the workshop refreshed and ready to rehabilitate your relationship with sleep. Cost $25 to preregister by February 20th, 2016. $30 after that date. Click here to sign up or for more information.
---
Baby and Me Yoga Six-Week Series. Saturdays March 26 - April 30, 12pm - 1pm. Troy Studio. Instructor Suzanne Martin. For parents and babies six weeks old to six months, approximately, about when your baby is ready to seriously crawl and move around. Breathe, stretch, make friends, have fun and connect with your baby. Dads, moms or both. Also a great gentle post-natal class for mom. Cost $70. Click here for more information or to preregister.
---
Prenatal Yoga Six-Week Series. Sundays 11AM - 12:15PM. Albany Studio. Begins March 27 and ends May 8. Class not held on 4/3/16. Instructor Rosy Mulligan. This series is designed to nurture the foundation of a life-long bond between mother and baby. Instruction mindfully supports the preparation of the mother's body for birth, while providing essential skills for relaxation. Cost $70 to preregister by 3/19/16. $75 after that date. Space limited to 15 participants. Click here for more information or to preregister.
---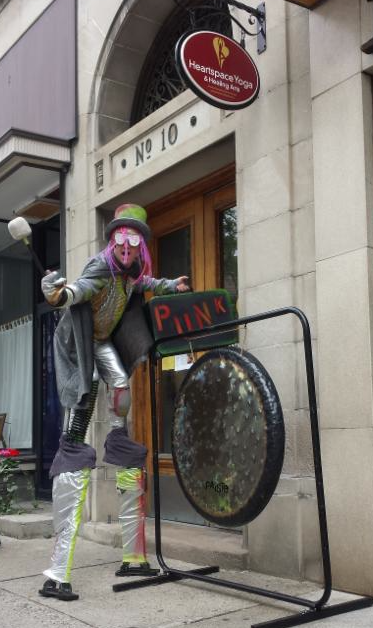 Gong Bath in Troy. Saturday April 2, 4- 5:15pm.
Restore and renew and you let the sounds and resonance of the gongs envelop you. Practice asana, meditate, lay down and rest, sleep, whatever makes sense during the time. No experience required. Led by Jim and Nick Pavoldi of the Gong Lab and Diane Simpson offering chakra bowl vibrations. Attendance will be capped at 30 participants. A second session at 5:30pm may be scheduled if we get enough interest. $20. Click here to sign up for 4pm session.
Log in or Set Up an Account? Click here.
Albany Heartspace:
747 Madison Avenue
Albany, NY 12208
located in rear of building
on lower level
Troy Heartspace:
10 2nd Street
Troy, NY 12180
located at the corner of 2nd St and Broadway
2nd floor - entrance next to Lucas Confectionery & Wine Bar

Contact Us:
info@heartspacealbany.com
(518) 512-3390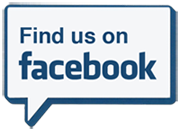 Home
Classes/Rates
Albany Schedule
Troy Schedule
Instructors
Healing Arts
Studios
Teacher Training
Find Us