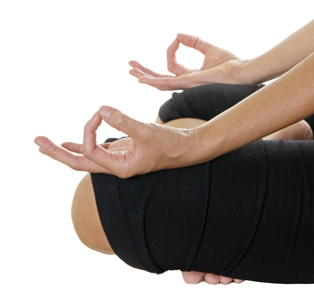 Welcome to Heartspace!
Heartspace is a community-oriented studio that offers yoga and healing arts from a range of traditions. Located in the Capital Region, we have two studios near Washington Park in Albany and on Monument Square in downtown Troy. We seek to provide a safe, supportive and tranquil setting with excellent instruction to help improve overall health, reduce stress, and invite a peaceful and calm mind through the practice of yoga. We offer instruction for all levels from beginners to advanced with daily drop-in yoga and pilates classes, workshops, special events, yoga teacher training, and several community classes per week, which are offered by donation.
with gratitude,
Elizabeth and Andrew, Heartspace Owners and Managers

Announcements
Unlimited Passes. Make a commitment to yourself and to Heartspace early on this year and consider a one-year unlimited pass for $900. Offer will be available through the end of March 2015. Or, purchase a six month unlimited pass for $500. Passes are good for all drop-in and community classes at both studios. Not transferable. We also offer unlimited options including single month ($140), three-month commitment ($110 per month), and a 12-month commitment ($90 per month). Or, if you're an early bird, how about our $45 monthly unlimited for our 6:45AM classes. Click here for more information or to purchase.
Upcoming Special Events
Friday Night Bring a Friend for Free in Troy: Call up your yoga buddy and when you bring a friend to one of our Friday night classes in Troy, one o
f you comes for free. (you can go Dutch or you decide who gets the freebie) All classes 6:30 - 7:45PM. See our drop in schedule to sign up.
3/6/15: Yin Yoga with Beate Viggiani. Take the time to let the body open and surrender.
3/13/15: Acro Yoga with Team Willco (Scott Coley and Cathi Willis). The perfect class to bring a friend (you trust). Fly!
3/20/15: LGBTQIA Yoga with

Lacey Cukier.

This class aims to create a welcoming, safe space for the lesbian, gay, bisexual, transsexual, community and their friends and families.

3/27/15: Troy Night Out Yoga Jam

with Raeanne Wright. Let your practice flow as we leave space to explore.
New Classes:
Gentle and Slow Yoga with Diane Simpson: Fridays at 4:30 - 5:45PM. Troy Studio. Begins 2/27/15
Hatha Yoga Community Class: Tuesdays at 7:30PM with Becky Marrone. Albany Studio. By donation. Begins 3/10/15.
Workshops
Expand and Release - A Practice of Renewal to Guide us Into
Spring. A special vinyasa class with Loren Collarile. Sunday
March 22. 12 - 1:30 PM. Troy Studio. Cost $20. Click here for more information or to preregister.
Other March Calendar Events
3/7/15 Yoga for Runners and Athletes, Instructor Samara Anderson. Saturday 9AM. Albany Studio. $12 to preregisterand $16 to drop in.
3/7/15 Gong Bath. The Gong Lab and masterful chakra bowl sidekick Diane Simpson will be back to to help you realign your molecules with sound. Saturday 4PM. Troy Studio. Suggested donation $10 - $20.
3/14/15 - Family Yoga, Saturday 3:30PM, Troy Studio. This is quickly growing into a studio favorite for families with kids of all ages. Instructor Toni Smith. By donation.
Log in or Set Up an Account? Click here.
Albany Heartspace:
747 Madison Avenue
Albany, NY 12208
located in rear of building
on lower level
Troy Heartspace:
10 2nd Street
Troy, NY 12180
located at the corner of 2nd St and Broadway
2nd floor - entrance next to Lucas Confectionery & Wine Bar

Contact Us:
info@heartspacealbany.com
(518) 512-3390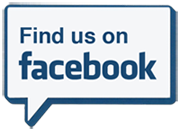 Home
Classes/Rates
Albany Schedule
Troy Schedule
Teachers
Healing Arts
Studios
Events
Find Us