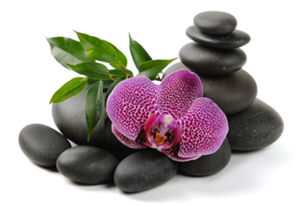 Massage & Healing Arts
Heartspace Yoga & Healing Arts is home to several of the Capital Region's most gifted and creative healing arts practitioners. Healing Arts includes diverse practices from both Eastern and Western, ancient and contemporary modalities. Read more below about what modalities our practitioners at Heartspace offer!
Abi'l-Khayr, LMT
Therapeutic Massage, specialty Myofascial Release
(518) 469-1126
goodmedicine@dervish.net
My intention when doing bodywork is to release holding patterns that restrict the free flow of energy in my client's body. The human being has a remarkable capacity for self-healing once these restrictions are removed from the system. Myofascial Release is the primary technique in my work, with aspects of Swedish massage, soft tissue mobilization, muscle energy techniques and facilitated stretching added as appropriate. I work with clients to provide deep relaxation, to relieve specific pain patterns, to assist healing from injury or surgery, and to promote personal growth. I have a special interest in assisting clients who are struggling with fibromyalgia. Bodywork is good medicine, and therapeutic massage might well offer an attractive alternative to more invasive or more costly forms of treatment. Many clients consider massage a part of their ongoing wellness regimen. By appointment, Monday through Thursday. New clients welcome.
Crystal L White LMT, Young Living Independent Distributor
Massage Therapy, YL Essential Oils
Co-Owner Natural Effects Massage Therapy
(518)817-5798
Swedish, YL Aromatherapy, Shiatsu, Deep tissue, Hot stone, YL Raindrop Therapy, Pregnancy, Fire Cupping, and Couples massage.
Massage Therapy has changed my life in so many positive ways. I am pleased to share my inspiration with my client's by opening their mind's, body's, and soul's to nature and healthy living through Massage Therapy and Young Living Essential Oils. I promote a healthy and rewarding lifestyle along with a great massage to effect a large change in the lives of my client's and an even larger change in the world. By offering safety, compassion, and an open heart to listen, I help to guide my client's to their own happiness and well-being.
Chad Dibella, LMT
Massage Therapy, Co-Owner Natural Effects Massage Therapy
(518)330-0668
I provide an alternative means of healing through massage therapy. I promote wellness in a relaxing and soothing atmosphere by being present and holding an open space. Together we can achieve a lasting well-being.
Sean M. Endress, LCSW
Counseling and Psychotherapy
(718) 887-1378
seanmendress@yahoo.com
Sean is a holistic mental health practitioner who provides integrative counseling in the areas of spirituality, sexuality, life transitions, and general emotional wellness. He has a flexible and eclectic approach that incorporates eastern and new age philosophies with traditional therapeutic modalities. Sean's personal yoga and spiritual practices provide him with a strong foundation in mindfulness and compassion. Sean believes that verbal processing is an important adjunct to many bodywork and spiritual explorations. He understands that the role of the therapist is to guide, support, and bear witness to a person's unique life journey as they deepen a connection with self, other, and the universe.
Barbara Ritrovato, LMT (Troy Studio), Lotus Massage and Skin Care
Massage Therapy and Ayurvedic Skin Treatments
(518) 937-5317
barb.lotusmassage@yahoo.com
Tanya Zayhowski, LMT (Troy and Albany Studio) Soul Priorities
Massage Therapy and Ayurvedic Skin Treatments
(518) 330-6364
tanya@soulpriorities.com