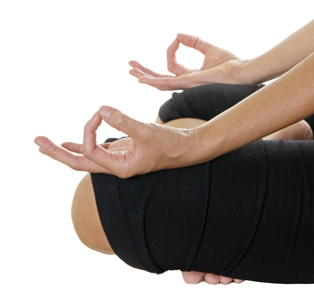 Welcome to Heartspace!
Heartspace is a community-oriented studio that offers yoga and healing arts from a range of traditions. Located in the Capital Region, we have studios centrally located near Washington Park in Albany and on Monument Square in downtown Troy. We provide a safe, supportive and tranquil setting with excellent instruction to help improve overall health, reduce stress, and invite a peaceful and calm mind through the practice of yoga. We offer instruction for all levels from beginners to advanced with daily drop-in yoga and pilates classes, workshops, special events, yoga teacher training, and several community classes per week, which are offered by donation.
with gratitude,
Elizabeth and Andrew, Heartspace Owners and Managers

Announcements
New to Heartspace? Welcome! When you take your first class at Heartspace, your second class is free: 2 Classes for $16. Your second class is good for 30 days after your first class on this pass. Click here to purchase our Introductory Offer. Please email us if you have questions about classes, rates, instructors, or our studios. We'd like to help you find a class that is right for you! View our studio video on Youtube.
---
Father's Day Freebie! Dad's come free this Sunday, June 19th to any of our drop in or community classes. Thanks to all the dads out there. Visit our online schedule for classes.
---
Early Morning Yoga at Heartspace Unlimited for only $50/month. Do you like to practice yoga in the mornings? Start your day off right and come join us at either Troy or Albany for our 6:45 - 7:45AM classes during the week. In Albany, we offer classes Monday, Tuesday (Pilates), Thursday and Friday and in Troy we have classes Monday and Wednesday. Click here to purchase your one month morning unlimited pass for $50. Good for 30 days from the first class taken. No multi-month commitment!
---
Prenatal Yoga at Heartspace. We offer prenatal six-week series throughout the year as well Prenatal Partner Yoga and Massage Workshops. The series classes are held Sundays at 11AM at our Albany studio and if there is enough interest, we may schedule a second session at 12:30PM. Instructor Rosy Mulligan. Click here for more information or to preregister for any of our prenatal classes and series.
---
Upcoming Master Classes with Lauren Toolin in Albany
Sukha Shakti: The Power of Sweet Space: Saturday June 18, 9-11AM.
---
Gong Bath in Troy. Saturday Aug 6, 4- 5:15pm. Restore and renew and you let the sounds and resonance of the gongs envelop you. Practice asana, meditate, lay down and rest, sleep, whatever makes sense during the time. No experience required. Led by Jim and Nick Pavoldi of the Gong Lab and Diane Simpson offering chakra bowl vibrations. Click here to sign up. $20.
Log in or Set Up an Account? Click here.
Albany Heartspace:
747 Madison Avenue
Albany, NY 12208
located in rear of building
on lower level
Troy Heartspace:
10 2nd Street
Troy, NY 12180
located at the corner of 2nd St and Broadway
2nd floor - entrance next to Lucas Confectionery & Wine Bar

Contact Us:
info@heartspacealbany.com
(518) 512-3390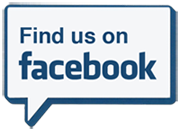 Home
Classes/Rates
Albany Schedule
Troy Schedule
Instructors
Healing Arts
Studios
Teacher Training
Find Us